Take a Look at What's Happening
Plato's restaurant in Kirkby Lonsdale offers great food, locally sourced and beautifully cooked. Is there a better way to spend your time than sharing delicious food, beautifully cooked, with friends and family? You'll find delicious food right throughout the day here at Plato's both in the bar and in the restaurant.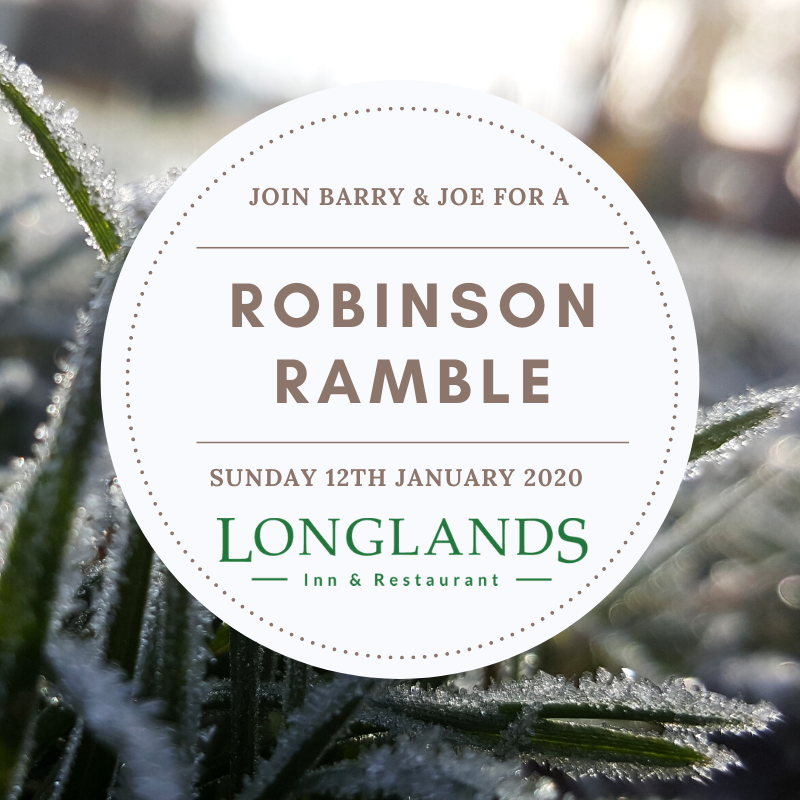 Robinson Ramble
*This event is leaving from The Longlands.
Join Barry and Joe (the Labrador) on Sunday 12th January 2020 for our organised ramble around the local area. Please arrive at 9 am for a Bacon Sandwich and Atkinson's Coffee or Tea. The ramble departs at approximately 9.30 am for a 4/5 mile ramble led by Barry. Dogs are more than welcome, but please bring a lead with you. No need to book but please let us know if you will be joining us so that we have a rough idea of numbers. *This is a FREE event and open to everyone.
Community Christmas Lunch
Wednesday 18th December
2018 saw our first community Christmas lunch and it was a wonderful event. The Community Christmas Lunch got us all in the festive spirit. There is no better way to spread the Christmas cheer for all to hear than bringing new friends together and making Christmas a special and friendly time. The price is £15 for a 3-course meal with all the trimmings.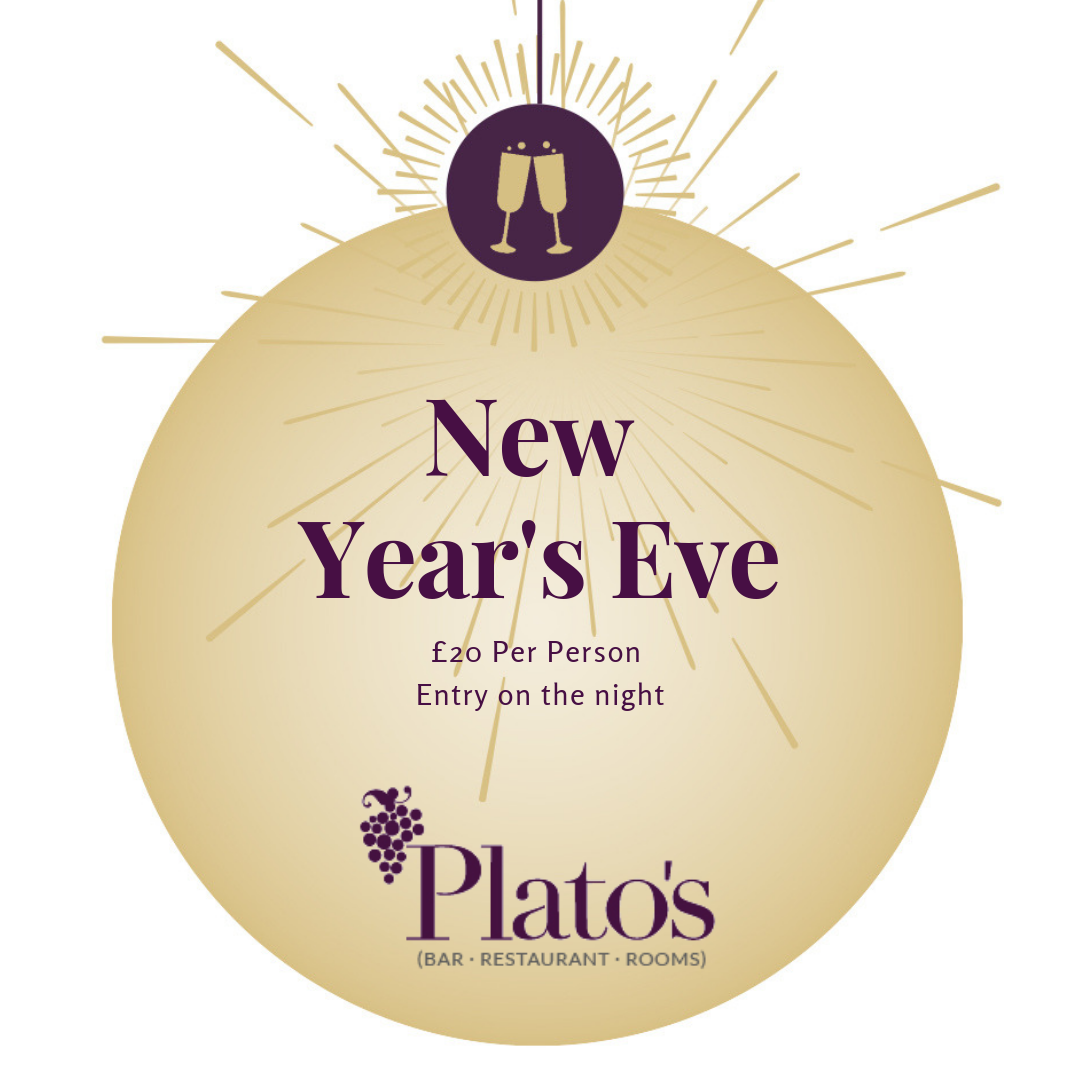 New Year's Eve
Tuesday 31st December
£20 per person entry on the night. If there was ever a place to see in the New Year, it's in Kirkby Lonsdale. We have no Big Ben or Millenium Wheel but we have music, spirit, delicious food and plenty to drink. The perfect cocktail for a fabulous New Year's Eve.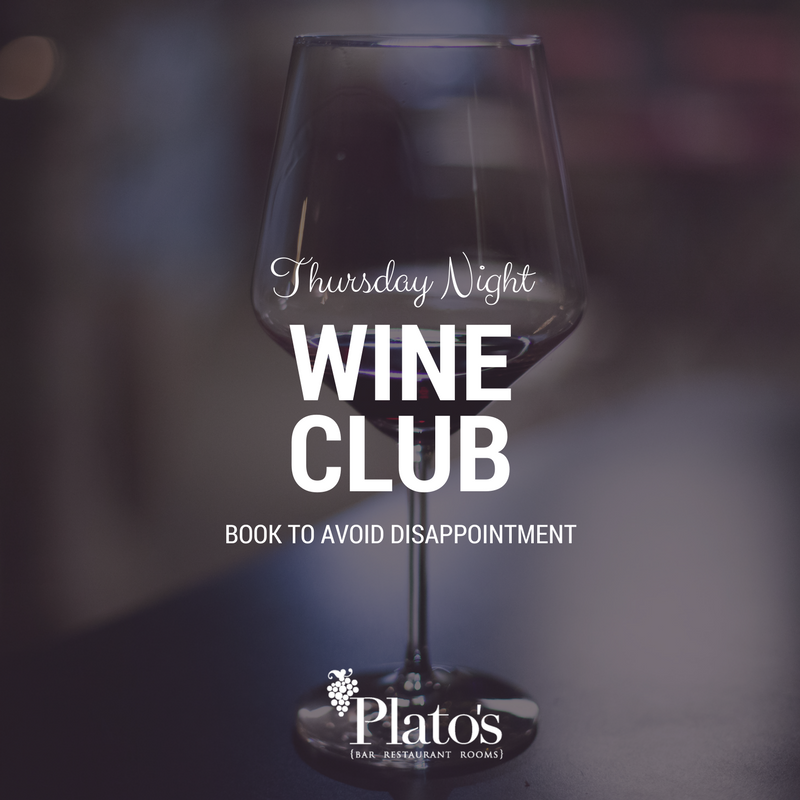 Wine Club
Plato's, Bar Restaurant Rooms, Kirkby Lonsdale Wine Club has been running for the last 6 years and convenes every two months in the cellar rooms at Plato's. Similar events were held by Plato Harrison, when he owned the original wine shop, on these exact premises. Some of our current Wine Club members have fond memories of those events too. Booking is essential as we a have maximum numbers.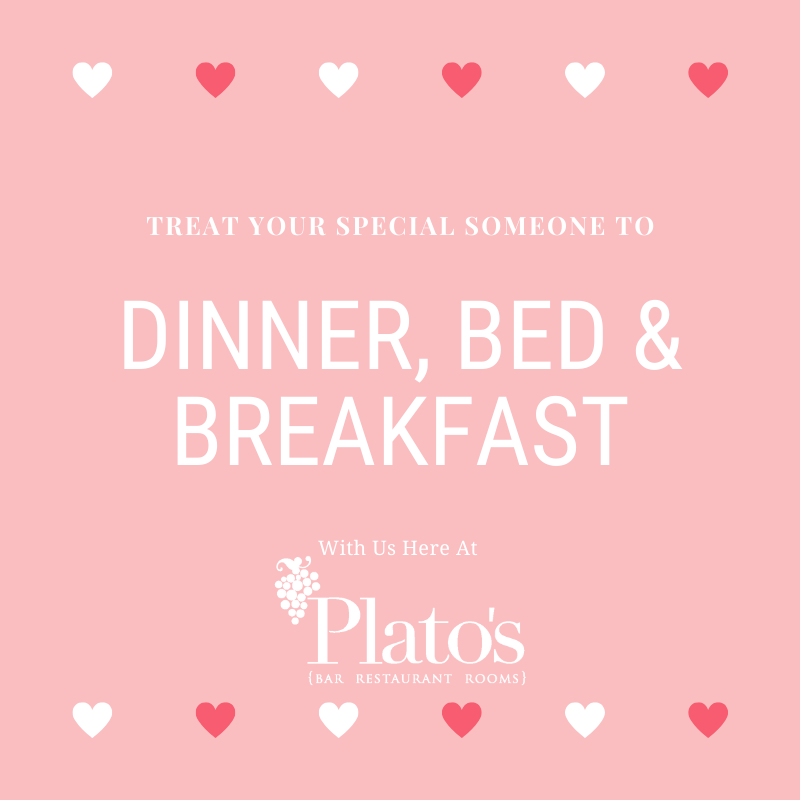 Valentine's Day
This year Valentine's Day falls on a Friday, so you can enjoy a romantic weekend. Plato's Bar Restaurant and Rooms will have some Valentine's offer available. If you'd like to treat your special someone to luxury of Plato's, give us a call on 015242 74180 to find out about our offers.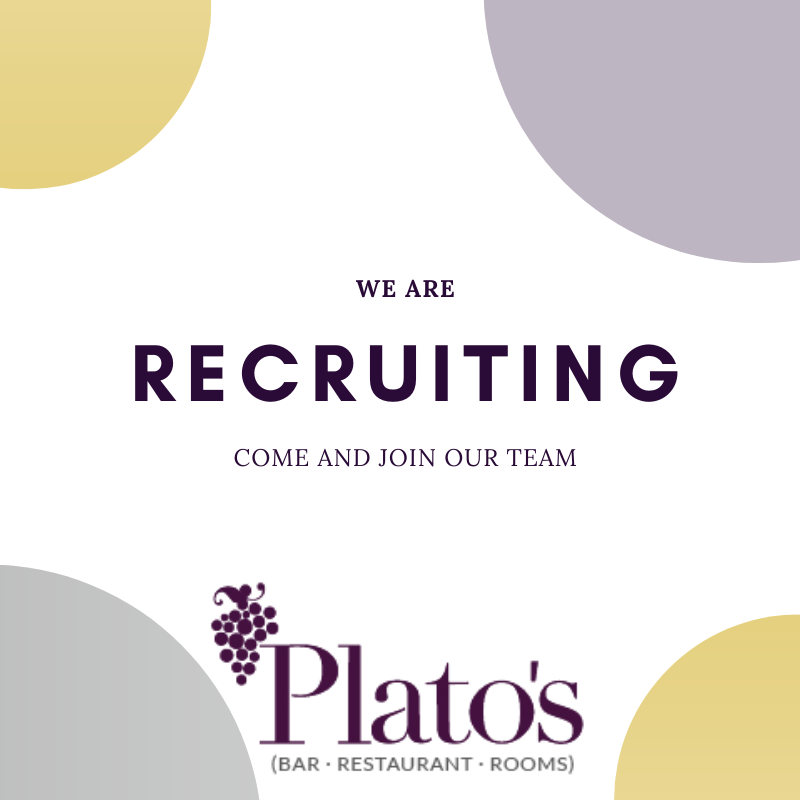 Plato's is Recruiting
Would you, or someone you know like to come and work at Plato's? Take a look at some of the positions we have open and more information about how to apply.
Why Come to Kirkby Lonsdale?
We love The Lakes – they are our neighbours after all – but the trouble with them is that you generally have to make a choice between great walks or a spot of shopping. In Kirkby Lonsdale we have it all, with The Lake District, The Yorkshire Dales, The Lune Valley and The Forest of Bowland all on our doorstep. Historic Lancaster and seaside Morecambe with the spectacularly restored Midland Hotel are just half an hour away. You will find a full guide to the local area and beyond with a map in your room, but here are some highlights.